So I decided to pay a couple extra bucks for some good paint, instead of the usual cheap crap at Biltema, and I was not disappointed. Corrostabil makes the best primer I've ever seen.  I mean, srsly, after I applied a few coats to my windshield wipers, I wanted to paint my whole truck with it!  It's so smooth and soft and primer-y. It's truly a high-quality paint.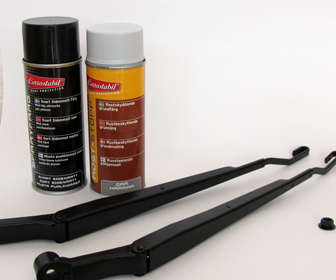 I also got black with a satin finish, which I used to paint the compartment (cowl) under the windshield wiper grill.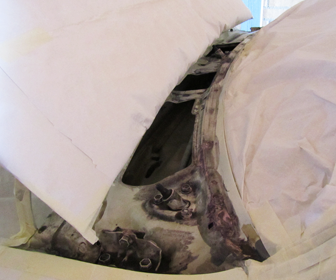 Here's the compartment after I painted it with a black satin finish: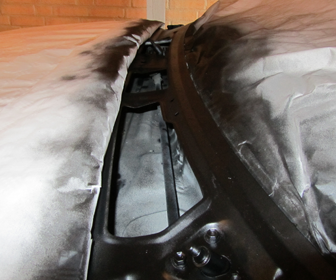 I also painted the grills (cowl ventilator) that cover those holes, and the entire gutter will be covered with a white grill when I'm done.  Having all the semi-visible components under the white grill painted in satin black will be a nice detail.
Note to self: Order windshield wiper arm cover (8308-85192).
Resources