A tow truck brought my baby home today, and it started, no problem. Aside from some serious toe-out, it's totally drivable. So, I'm going to keep her and fix her up. It will be a great learning experience, since I've never done body work.
And now, pics: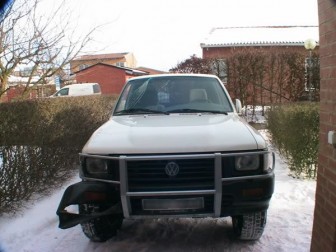 The highway has a long series of cables instead of rails or barricades, which was great. The cable absorbed a lot of the impact, but on the other hand, it also slingshot the truck back over 2 lanes of traffic. The driver-side front tire hit first, then I think we spun around counterclockwise and caught the passenger-side of the bumper on the cable. It did not want to let go.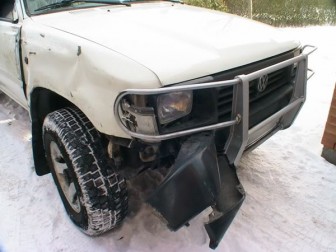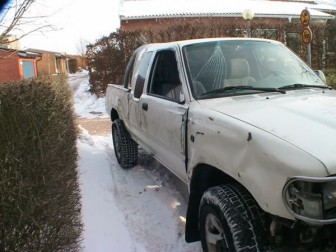 The whole side is crushed, and the door window is completely shattered. Surprisingly, the extended cab window only suffered a few scratches.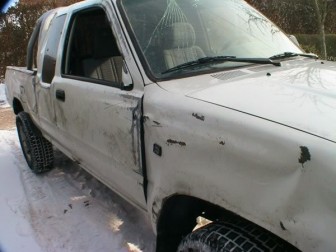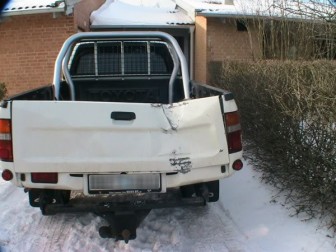 I have no idea how the gate got scratched so high up. The guard cable is only about 3 feet high.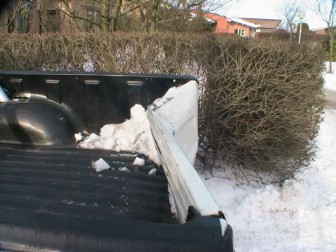 From the side you can really see how badly the tailgate was damaged.